Welcome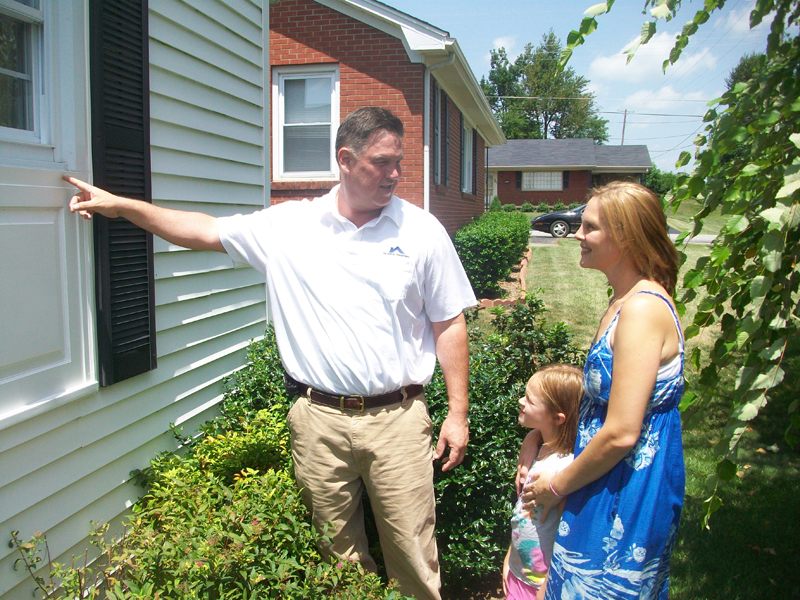 HomeWise Inspection Services
Type of business: Home Inspection Services
Owner: Giles Lanham, Kentucky Home Inspection License #2348
Address: 3000 Piedmont Dr., Louisville, KY 40205
Web Site: https://www.homewiseinspectionservices.com/
E-mail: homewisegiles@gmail.com
Year business started: HomeWise Inspection Services incorporated in 2006.
My business stands out because: Unlike larger inspection companies, HomeWise is a locally owned and operated service that emphasizes quality over quantity. We don't try to cram as many inspections in one day as possible. I do two inspections a day and spend the time and attention to detail my clients expect. Because I own the company I don't entrust its reputation to anyone but myself. I personally perform the inspections, discuss the report and offer on-site question and answer after the inspection as needed. I pride myself on making the inspection process as interactive as the customer desires, so that they are comfortable and understand all the issues. I am a member of KREIA (Kentucky Real Estate Inspectors Association) and an affiliate member of GLAR (Greater Louisville Association of Realtors)
Special services or products: HomeWise offers inspections for new and existing homes, commercial buildings and pre-listing inspections before you put your house on the market. I will coordinate and schedule termite inspections and radon testing by my service provider at quoted pricing, eliminating one more headache during a stressful time.
Our comprehensive computer-based report with integrated digital photos is the industry standard for quality and ease of understanding.
Hours and area served: HomeWise offers inspection times between 8:30am and 4:00pm Monday through Saturday. Serving the Metro Louisville and surrounding counties.